Commercial Cleaning and Janitorial Services
It is a well known fact in the commercial industry that a clean workplace makes for happier and more productive employees. 
Commercial/ Industrial spaces vary from Restaurants, to hospitals, to warehouses, to storage facilities, and they have one thing in common: They're a PAIN to clean.
As a business owner, the last thing you should be concerned about is checking the corners for dust and grime. You have more important things to do. That's where we come in!
Our Gainesville janitorial service has been licensed and practicing for years, and has been so successful that we are now across ALL 50 states!
There's a reason people love us:
Tell us a bit about your project, and we'll give you a call with information, a quote, and answer any questoins or concerns you may have!
Commercial cleaning is the act of removing soil, dirt, and other contaminants from different types of commercial spaces. It is important to clean these spaces not only to improve the general appearance of the space but also to maintain a safe working environment for employees. The types of surfaces that are most often cleaned are carpets, upholstery, floors, kitchens, restrooms, walls/ceilings, windows/doors/screens.
Types of commercial cleaning
The average office worker spends eight hours a day in the office. It may not seem like that much time, but it is more than enough for dirt, dust, and grime to build up throughout the day.
 This buildup may be microscopic to the naked eye, but it can cause health problems if not cared for properly.
What are the costs of commercial cleaning services?
Commercial cleaning is a minimal investment for any business that wants to have a pristine environment for staff and clients.
The following are some considerations that might be helpful to know before proceeding.The first consideration is the frequency of the service. There are many different plans for how often they will come in to clean your property, but it is important to choose one with a schedule that fits your needs.
How are we different from everyone else?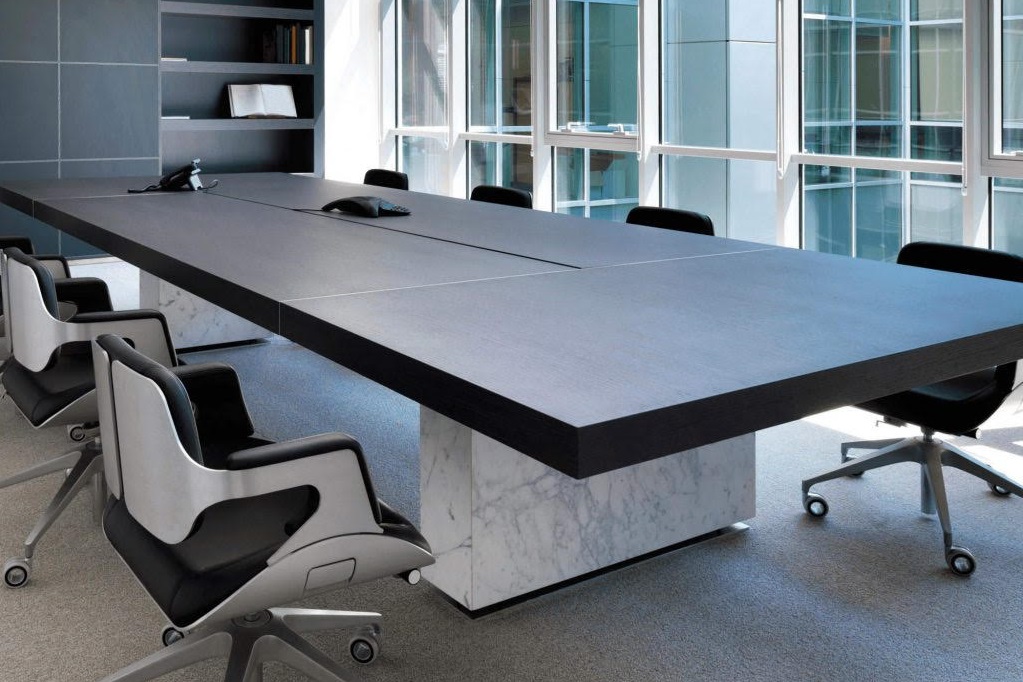 It's simple: our reason for being here is different. Every cleaner will say they do what they love. We actually mean it!
Our teams do this because watching a business transform day by day is rewarding and satisfying, and our cleaners are driven and love to make that happen! That is why we can guarantee that your facility will be cleaned as if it were our own. Our satisfaction in a job well done will result in you not having to worry about a thing.
Our Priority Is You!

Thorough Cleans
We will get into all the hard-to-reach nooks & crannies, as if your business was our own.

Referrals
We love referrals & will always work hard to earn yours.

Responsiveness
We are always here – If you need anything, call, text, or email – 24/7.

Accountability
If we miss something, give us a call & we will come make it right.
Industrial Cleaning vs. Commercial Cleaning
Commercial spaces such as retail stores, offices, supermarkets, schools, banks, and other high traffic areas have a constant flow of people. With so much traffic, there is a great likelihood of coming across cold, the flu, and other spreadable germs. Commercial cleanings jobs require attention to a completely different set of key areas compared to industrial. Again, it relates to health & safety and commercial buildings have a different set of standards.
Choosing a correctly specialized team is vital to keep your business not only cleaned properly and efficiently, but is important for the safety of any staff or visitors.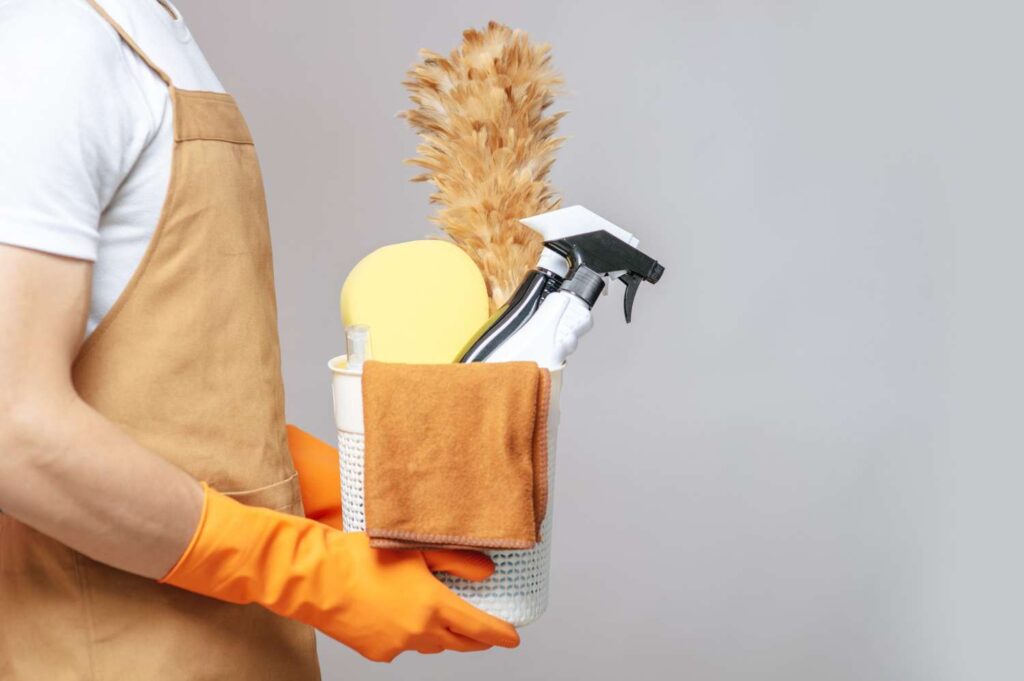 Full Line of Janitorial Services 
𝙱𝚎𝚜𝚝 𝙲𝚕𝚎𝚊𝚗𝚒𝚗𝚐 𝙿𝚛𝚊𝚌𝚝𝚒𝚌𝚎𝚜 𝚏𝚘𝚛 𝙱𝚞𝚜𝚒𝚗𝚎𝚜𝚜𝚎𝚜
𝙸𝚝'𝚜 𝚒𝚖𝚙𝚘𝚛𝚝𝚊𝚗𝚝 𝚝𝚘 𝚖𝚊𝚒𝚗𝚝𝚊𝚒𝚗 𝚊 𝚌𝚘𝚗𝚜𝚒𝚜𝚝𝚎𝚗𝚝 𝚌𝚕𝚎𝚊𝚗𝚒𝚗𝚐 𝚜𝚌𝚑𝚎𝚍𝚞𝚕𝚎. 𝙸𝚗 𝚊𝚍𝚍𝚒𝚝𝚒𝚘𝚗 𝚝𝚘 𝚝𝚑𝚎 𝚝𝚢𝚙𝚎𝚜 𝚘𝚏 𝚌𝚕𝚎𝚊𝚗𝚒𝚗𝚐 𝚊𝚋𝚘𝚟𝚎, 𝚔𝚎𝚎𝚙 𝚢𝚘𝚞𝚛 𝚘𝚏𝚏𝚒𝚌𝚎 𝚌𝚕𝚎𝚊𝚗 𝚠𝚒𝚝𝚑 𝚝𝚑𝚒𝚜 𝚍𝚊𝚒𝚕𝚢, 𝚠𝚎𝚎𝚔𝚕𝚢 𝚊𝚗𝚍 𝚖𝚘𝚗𝚝𝚑𝚕𝚢 𝚌𝚕𝚎𝚊𝚗𝚒𝚗𝚐 𝚌𝚑𝚎𝚌𝚔𝚕𝚒𝚜𝚝:
𝙳𝚊𝚒𝚕𝚢
• 𝙲𝚕𝚎𝚊𝚗 𝚊𝚕𝚕 𝚑𝚊𝚛𝚍 𝚏𝚕𝚘𝚘𝚛𝚜 𝚠𝚒𝚝𝚑 𝚊 𝚖𝚘𝚙 𝚊𝚗𝚍 𝚍𝚒𝚜𝚒𝚗𝚏𝚎𝚌𝚝𝚊𝚗𝚝.
• 𝚅𝚊𝚌𝚞𝚞𝚖 𝚏𝚕𝚘𝚘𝚛𝚜.
• 𝙴𝚖𝚙𝚝𝚢 𝚊𝚗𝚍 𝚜𝚊𝚗𝚒𝚝𝚒𝚣𝚎 𝚝𝚛𝚊𝚜𝚑 𝚌𝚊𝚗𝚜.
• 𝚂𝚙𝚛𝚊𝚢 𝚊𝚗𝚍 𝚠𝚊𝚜𝚑 𝚐𝚕𝚊𝚜𝚜 𝚠𝚒𝚝𝚑 𝚜𝚝𝚊𝚗𝚍𝚊𝚛𝚍 𝚐𝚕𝚊𝚜𝚜 𝚌𝚕𝚎𝚊𝚗𝚎𝚛.
• 𝚆𝚒𝚙𝚎 𝚍𝚘𝚠𝚗 𝚊𝚕𝚕 𝚑𝚊𝚛𝚍 𝚜𝚞𝚛𝚏𝚊𝚌𝚎𝚜 𝚠𝚒𝚝𝚑 𝚊 𝚍𝚒𝚜𝚒𝚗𝚏𝚎𝚌𝚝𝚒𝚗𝚐 𝚜𝚘𝚕𝚞𝚝𝚒𝚘𝚗.
• 𝚆𝚒𝚙𝚎 𝚊𝚕𝚕 𝚍𝚘𝚘𝚛 𝚑𝚊𝚗𝚍𝚕𝚎𝚜, 𝚕𝚒𝚐𝚑𝚝 𝚜𝚠𝚒𝚝𝚌𝚑𝚎𝚜 𝚊𝚗𝚍 𝚛𝚎𝚐𝚒𝚜𝚝𝚎𝚛 𝚋𝚞𝚝𝚝𝚘𝚗𝚜 𝚠𝚒𝚝𝚑 𝚍𝚒𝚜𝚒𝚗𝚏𝚎𝚌𝚝𝚊𝚗𝚝.
• 𝚂𝚊𝚗𝚒𝚝𝚒𝚣𝚎 𝚝𝚘𝚒𝚕𝚎𝚝𝚜, 𝚜𝚒𝚗𝚔𝚜 𝚊𝚗𝚍 𝚋𝚊𝚝𝚑𝚛𝚘𝚘𝚖𝚜 — 𝚋𝚘𝚝𝚑 𝚝𝚑𝚘𝚜𝚎 𝚏𝚘𝚛 𝚎𝚖𝚙𝚕𝚘𝚢𝚎𝚎𝚜 𝚊𝚗𝚍 𝚌𝚞𝚜𝚝𝚘𝚖𝚎𝚛𝚜.
• 𝙳𝚒𝚜𝚒𝚗𝚏𝚎𝚌𝚝 𝚊𝚗𝚍 𝚠𝚒𝚙𝚎 𝚍𝚘𝚠𝚗 𝚘𝚝𝚑𝚎𝚛 𝚑𝚊𝚛𝚍 𝚜𝚞𝚛𝚏𝚊𝚌𝚎𝚜 𝚕𝚒𝚔𝚎 𝚍𝚎𝚜𝚔𝚜, 𝚌𝚘𝚞𝚗𝚝𝚎𝚛𝚝𝚘𝚙𝚜 𝚊𝚗𝚍 𝚌𝚘𝚗𝚏𝚎𝚛𝚎𝚗𝚌𝚎 𝚝𝚊𝚋𝚕𝚎𝚜.
𝚆𝚎𝚎𝚔𝚕𝚢
• 𝙱𝚞𝚏𝚏 𝚊𝚗𝚍 𝚙𝚘𝚕𝚒𝚜𝚑 𝚑𝚊𝚛𝚍𝚠𝚘𝚘𝚍 𝚏𝚕𝚘𝚘𝚛𝚜 𝚊𝚗𝚍 𝚝𝚊𝚋𝚕𝚎𝚝𝚘𝚙𝚜.
• 𝙲𝚕𝚎𝚊𝚗 𝚊𝚗𝚍 𝚠𝚒𝚙𝚎 𝚍𝚘𝚠𝚗 𝚝𝚑𝚎 𝚛𝚎𝚏𝚛𝚒𝚐𝚎𝚛𝚊𝚝𝚘𝚛𝚜 𝚒𝚗 𝚋𝚛𝚎𝚊𝚔 𝚛𝚘𝚘𝚖𝚜. 𝙲𝚑𝚎𝚌𝚔 𝚊𝚕𝚕 𝚌𝚘𝚗𝚝𝚎𝚗𝚝𝚜 𝚊𝚗𝚍 𝚍𝚒𝚜𝚌𝚊𝚛𝚍 𝚏𝚘𝚘𝚍 𝚝𝚑𝚊𝚝'𝚜 𝚙𝚊𝚜𝚝 𝚒𝚝𝚜 𝚎𝚡𝚙𝚒𝚛𝚊𝚝𝚒𝚘𝚗 𝚍𝚊𝚝𝚎. 𝚂𝚊𝚗𝚒𝚝𝚒𝚣𝚎 𝚑𝚊𝚗𝚍𝚕𝚎𝚜 𝚊𝚗𝚍 𝚜𝚒𝚍𝚎𝚜 𝚘𝚏 𝚝𝚑𝚎 𝚍𝚘𝚘𝚛𝚜.
• 𝙳𝚎𝚎𝚙 𝚌𝚕𝚎𝚊𝚗 𝚊𝚕𝚕 𝚠𝚒𝚗𝚍𝚘𝚠𝚜, 𝚒𝚗𝚌𝚕𝚞𝚍𝚒𝚗𝚐 𝚋𝚘𝚝𝚑 𝚒𝚗𝚜𝚒𝚍𝚎 𝚊𝚗𝚍 𝚘𝚞𝚝𝚜𝚒𝚍𝚎 𝚜𝚞𝚛𝚏𝚊𝚌𝚎𝚜. 𝙲𝚘𝚗𝚜𝚒𝚍𝚎𝚛 𝚑𝚒𝚛𝚒𝚗𝚐 𝚊 𝚙𝚛𝚘𝚏𝚎𝚜𝚜𝚒𝚘𝚗𝚊𝚕 𝚏𝚘𝚛 𝚝𝚊𝚕𝚕 𝚘𝚛 𝚑𝚊𝚛𝚍-𝚝𝚘-𝚛𝚎𝚊𝚌𝚑 𝚠𝚒𝚗𝚍𝚘𝚠𝚜.
• 𝙳𝚞𝚜𝚝 𝚊𝚕𝚕 𝚜𝚞𝚛𝚏𝚊𝚌𝚎𝚜 𝚋𝚘𝚝𝚑 𝚑𝚒𝚐𝚑 𝚊𝚗𝚍 𝚕𝚘𝚠, 𝚒𝚗𝚌𝚕𝚞𝚍𝚒𝚗𝚐 𝚋𝚊𝚜𝚎𝚋𝚘𝚊𝚛𝚍𝚜, 𝚌𝚎𝚒𝚕𝚒𝚗𝚐 𝚏𝚊𝚗𝚜 𝚊𝚗𝚍 𝚠𝚒𝚗𝚍𝚘𝚠 𝚕𝚎𝚍𝚐𝚎𝚜.
Fresh Maids is the top 
commercial cleaning company near you
 as well as across all 50 states for a reason. We have specialists for EVERY CLEAN. No matter what you need, we can do it! Don't take our word for it though, tell us a bit about your project, and we'll give you a call with information, a quote, and answer any questions or concerns you may have!